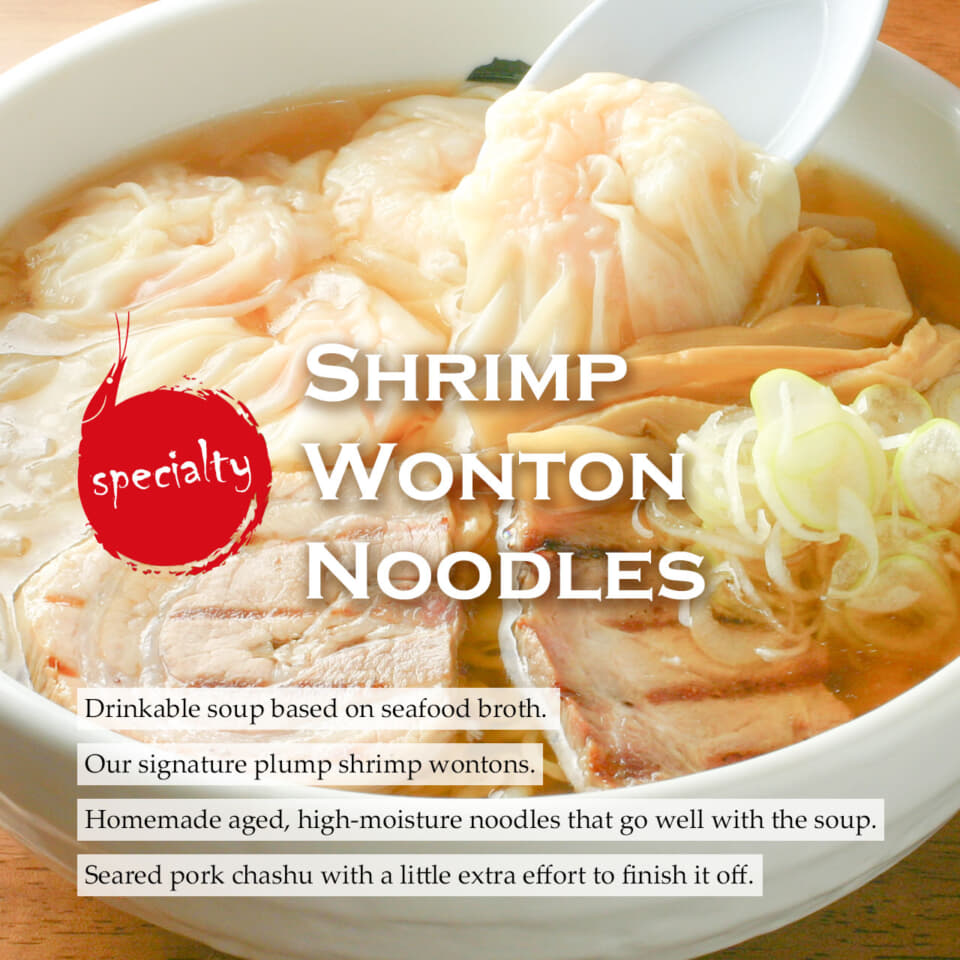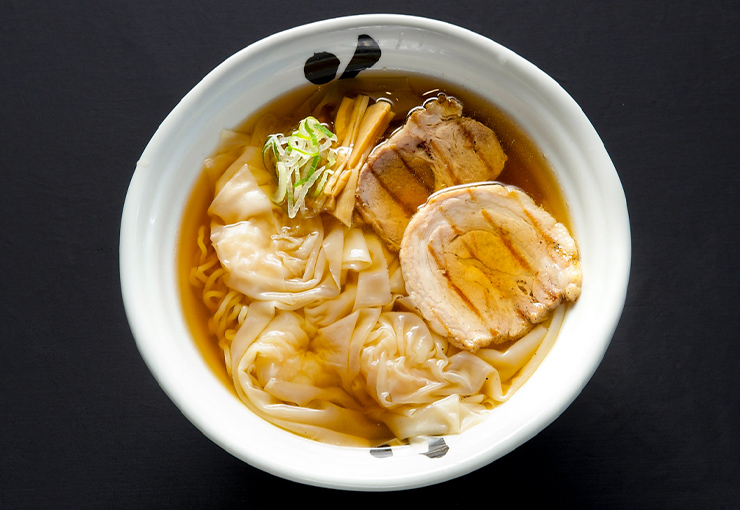 Shrimp Wonton Men (Soy Sauce)
880Yen
Homemade aged, highly watered noodles (chigere thin noodles) and an elegant soup based on seafood broth. The wonton skin is very thin and has a smooth and fluffy texture.
Kachofugetsu Ramen (Soy Sauce)
980Yen
A well rounded menu with all of our popular ingredients topped with all of our popular toppings. It also includes our signature shrimp wontons, and is recommended for first-time visitors.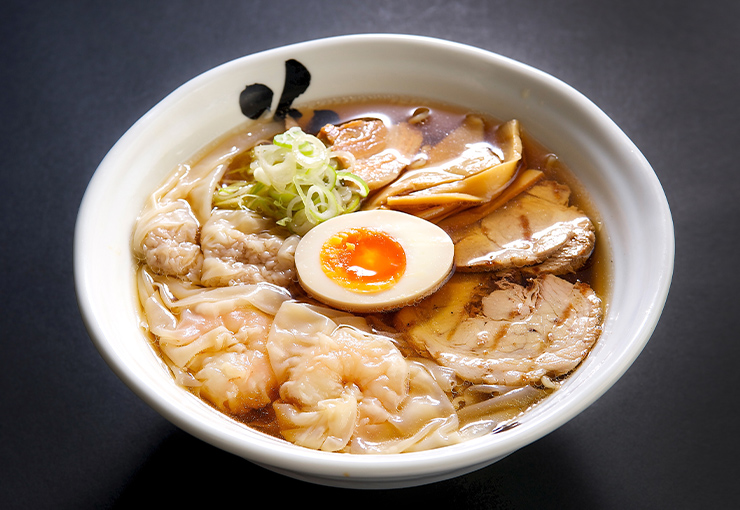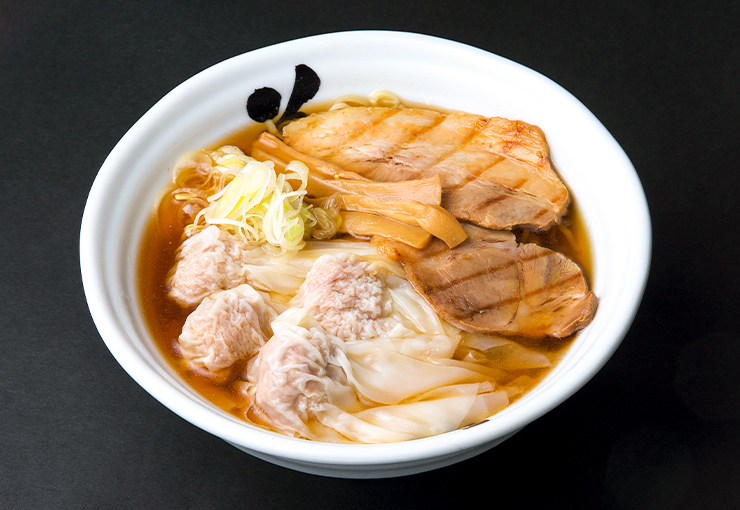 Wonton men (soy sauce)
800Yen
This is an orthodox version of Sakata ramen wonton noodle soup. You can taste the traditional fluffy thin-skinned wontons.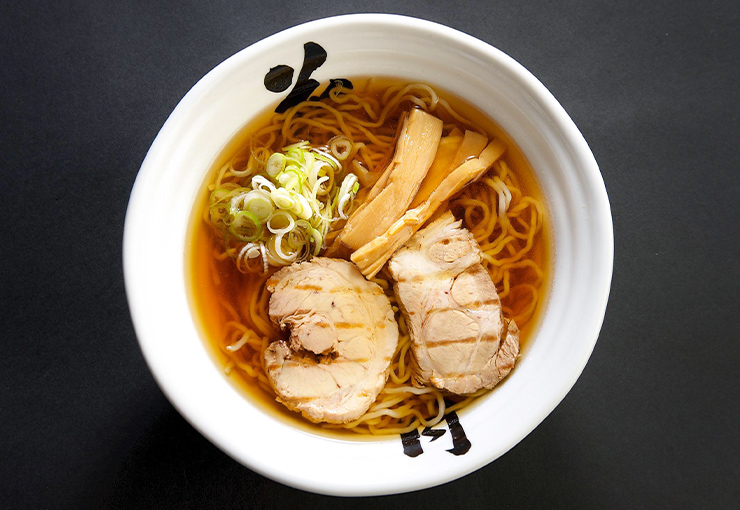 The menu is simply designed to let you enjoy Sakata ramen.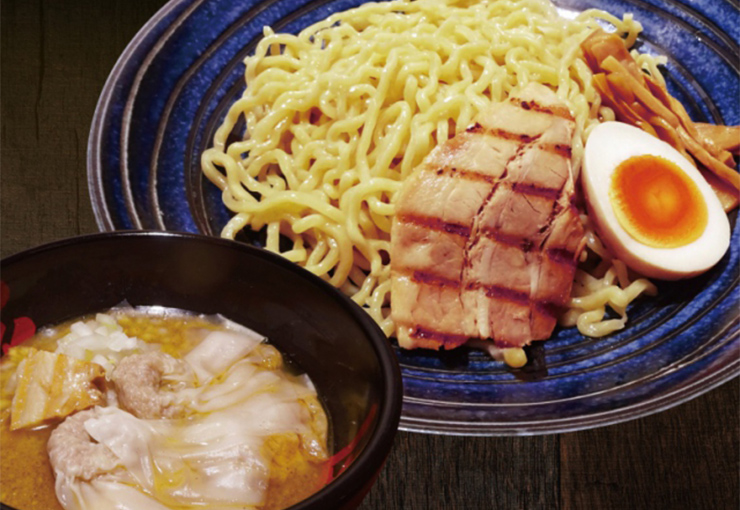 Sakata's Tsuke Wantanmen
930Yen
It originated from Kachofugetsu.
Wontons are added to the tsukemen noodle soup to give it a Sakata flavor.
Sakata Honten only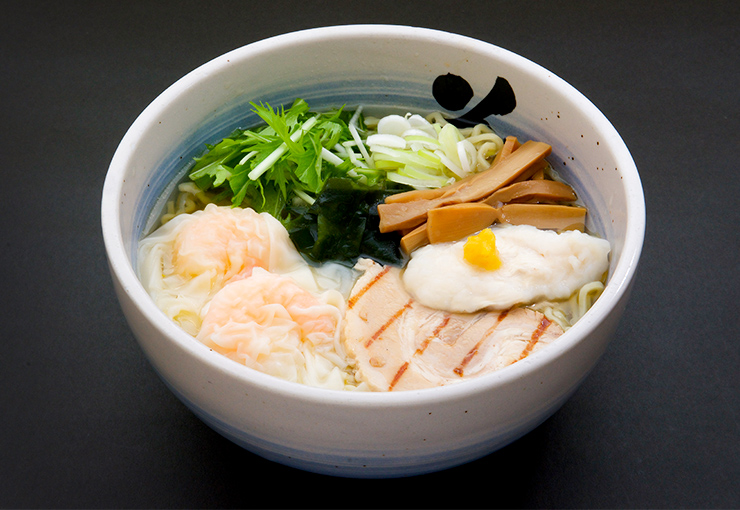 Shrimp Wonton Men (Yuzu Shio)
980Yen
Shrimp Wontanmen (Yuzu-Shio) is a limited menu item at the Sakata Main Store.
The homemade aged, highly watered noodles and salty soup are flavored with a fresh yuzu citron aroma. The wonton skin is very thin and has a smooth and fluffy texture.
Yamagata Kitamachi Ten and Minami Ten only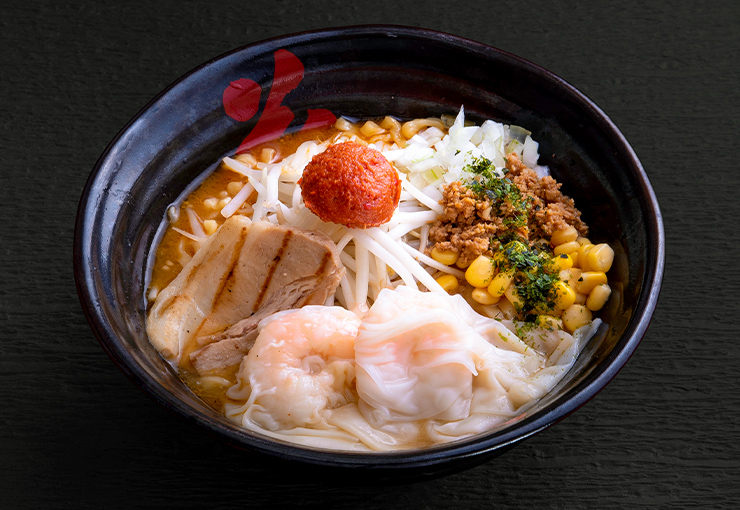 Spicy Miso Shrimp Wontanmen
1,000Yen
This popular menu item is a fusion of Yamagata's spicy miso culture and Sakata's wonton culture. The homemade thick, curly noodles are tossed with spicy miso and topped with crispy onions and bean sprouts.
Tsuruoka Ten, Kitamachi Ten and Minami Ten only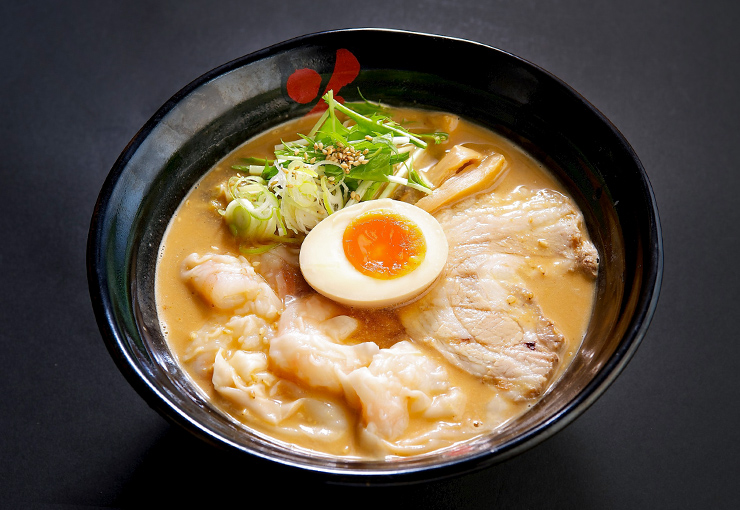 Shrimp Wonton Men (Japanese Sesame Miso)
1,000Yen
十種類のスパイスに和風だしを加えたニンニク不使用のスープ。あっさりとしながらもコクのある奥深い味わいです。
Tsuruoka Ten, Kitamachi Ten and Minami Ten only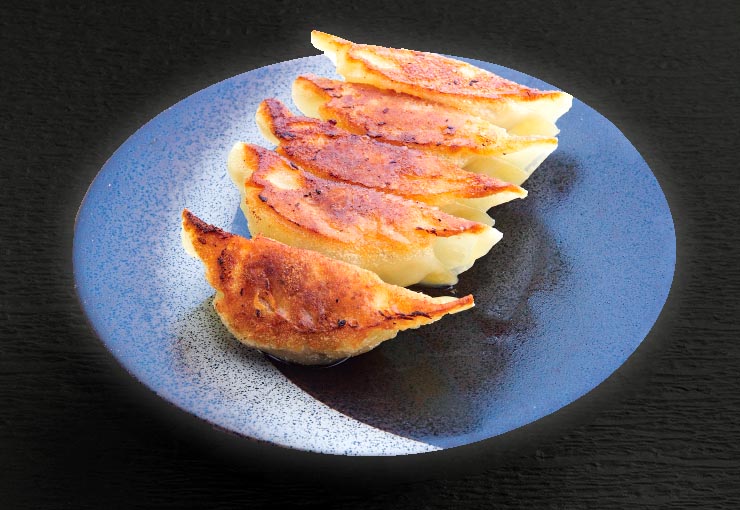 grilled gyoza
350Yen
These crispy and juicy dumplings are popular with adults and children alike to accompany ramen.
We are still in the process of growing, but together with our current staff, we are moving forward to create a better company.
We aim to be "a restaurant that is loved by everyone in the community," and we hope that everyone will feel the happiness of eating by carefully communicating with us on a daily basis.
We always remember to be grateful for the support we receive, and ultimately, we hope to contribute to the revitalization of the local community by sending our message to the whole country (including the thoughts of local residents).
We look forward to your continued support as we continue our pursuit.
Translated with www.DeepL.com/Translator (free version)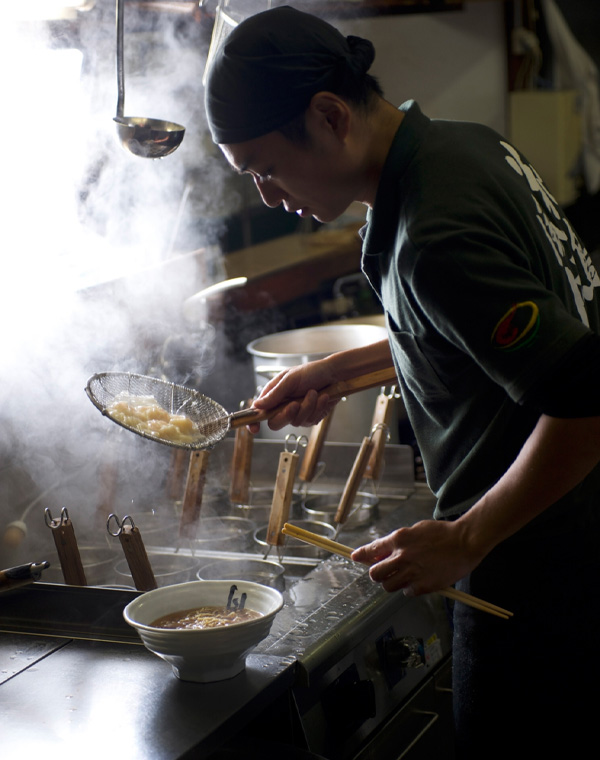 Kachofugetsu's Commitment
POINT
Soft and Fluffy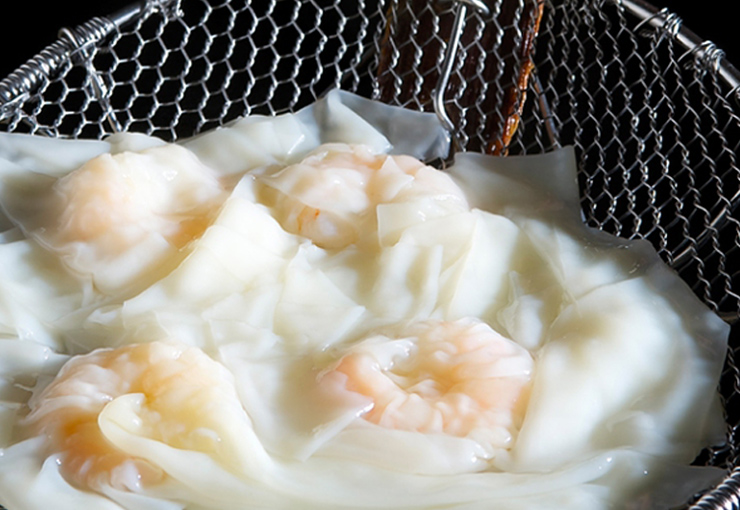 Specialty shrimp wontons
A whole plump shrimp wrapped in a traditional homemade thin-skinned wonton is the ultimate shrimp wonton.
Sakata's traditional skills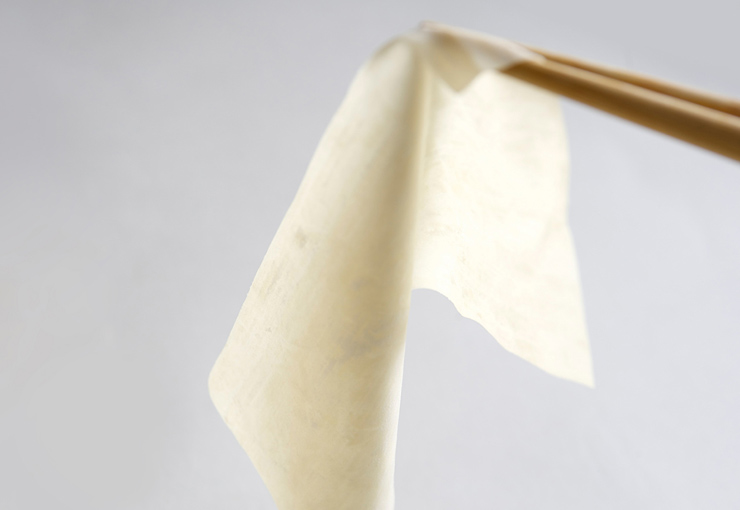 Traditional thin-skinned wontons
The wontons are stretched as thin as possible to achieve a soft and fluffy texture that is like swallowing a cloud.
Mochi Mochi Noodles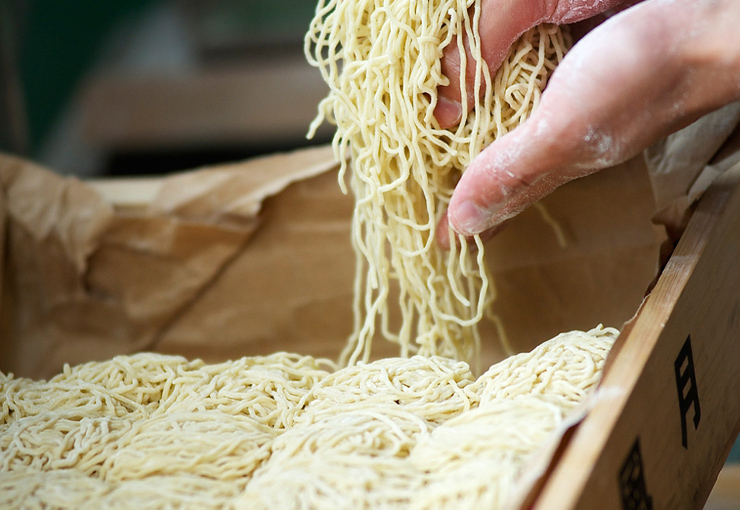 Homemade aged, highly watered noodles
The noodles are aged for 2 to 3 days to remove just the right amount of water, which gives them a firm and chewy texture. The noodles are exquisitely wavy and well mixed with the soup.
Elegant ramen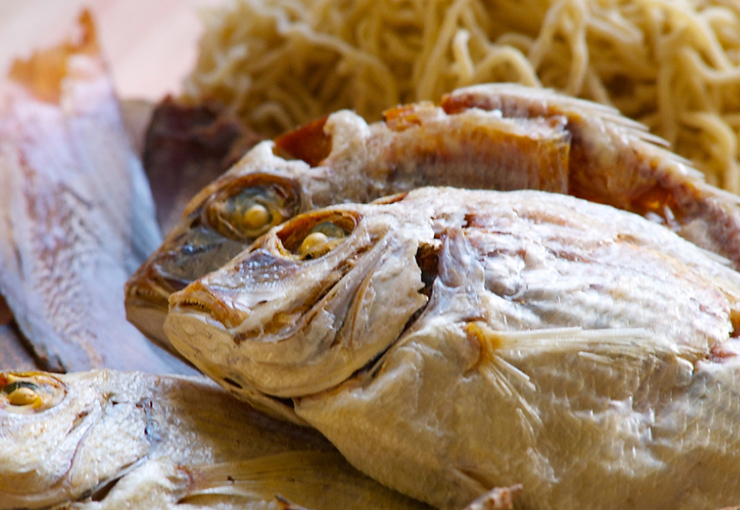 Carefully selected ingredients
We carefully select ingredients produced domestically and in Yamagata Prefecture as much as possible.
A finishing touch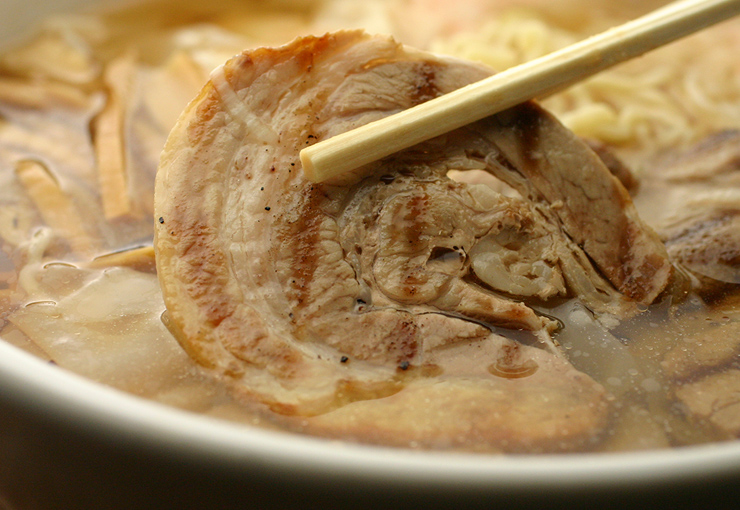 roasted pork fillet
The extra fat is removed and the soy sauce is added to give the fish an aromatic flavor.